Welcome to our career site
Are we your dream employer?
You are looking for a bright future, work with cutting-edge technology and colleagues who will be placed in your favorite sitcom.
We are looking for new employees who want to work with cutting-edge technology, and make Consat even better. We are very nice.
What a fun coincidence!
The company's operations are based on our employees' competence and our long-term relationships with customers and partners.
Consat is an entrepreneurial company with short decision paths. We employ employees with commitment and passion for technology.
As an employee, you must feel safe and comfortable at work, receive stimulation and develop in your assignments. This is to be achieved partly through technically interesting tasks and partly through various activities both inside and outside the work that strengthen the social ties between colleagues. The individual's development and harmony are directly linked to Consat's continued success. In this context, a good balance between gender and multicultural backgrounds should be seen as developing and positive for the business.
Success through innovation
Thanks to long experience, fantastic employees, high competence and creativity, we provide unique technical solutions with both breadth and depth.
Consat has a special position in the market when it comes to implementing cross-functional projects and assignments. We strive to operate in the technologies of the future, balanced with a large customer base to achieve stability over time.
We operate in Vehicle industry, Industry, IT, Energy, Life Science and ITS for Public Transport. Independently or in collaboration with our networks, we achieve great results with enthusiasm and creative joy.
Welcome to us!
Hear from our people!
Everyone treats each other on the same level and the work culture in the office encourages people to socialize and support each other. At the same time, Consat always puts the employee's needs first and ensures that an assignment will help both the employee and Consat.

Iman Farhanieh

UX/UI-designer

Internship, degree project and now employment as a development engineer. When Axel Bernhardson started working at Consat Engineering, he already had experience of consulting assignments, concept development and risk analysis in his luggage. - I am super happy with both my internship and my degree project, and happy with all the support I have received from the company. It feels like it has prepared me well for working life, says Axel Bernhardson.

Axel Bernhardsson

Development Engineer
Why work for Consat?
With fun and exciting assignments at the forefront of technology, you will be challenged and develope with us!
The company; Innovative company with tomorrow's technology.
Personal development; Developing projects, internal career opportunities, courses and educations.
Shared success; When things are going well for the company, things are going well for you! We offer staff profit shares that are invested in a personal fund.
The people; Good corporate culture, community, good leadership and mentorship, humane committed colleagues. Social activities organized by our activity group
Benefits; Wellness, the benefit portal Benify, mobile phone, access to office massage, occupational health care, collective agreements.
This is important for us!
Innovation

We always strive to be at the forefront of technology and innovation!

Collaboration

To solve advanced and complex project deliveries, you need to collaborate with customers, partners and suppliers, something that we at Consat are undoubtedly recognized as good at.

Commitment

For more than 30 years, we have been driven by delivering benefits to our customers based on our genuine passion for technology and proactive, committed approaches.

Genuine

We care about our employees and how we treat each other. We believe in the individual and the interaction between people.

Long-term

For us, it is important to create long-term relationships based on a deserved and mutual trust. It also means that we are clear about what we are good at and what we are less good at.

Competence

As long as there are customers with exciting challenges, there will be a need for Consat! We learn from each other every day!
Workplace & culture
It is the staff that makes the brand Consat. We share values and work to ensure that our staff feel trust, security, pride and joy.
We all have a solid great interest in technology and value competent employees.
Our business goals are achieved through trust, good colleagues, collective agreements and benefits.
Consat is one of the handful of Swedish companies that, eleven years in a row, has been named one of the hundred most interesting career companies in Sweden! In 2019, we were selected by students in the western part of Sweden as the top three among the career companies and at the Universum Awards 2020, Consat was selected as the employer company of the year!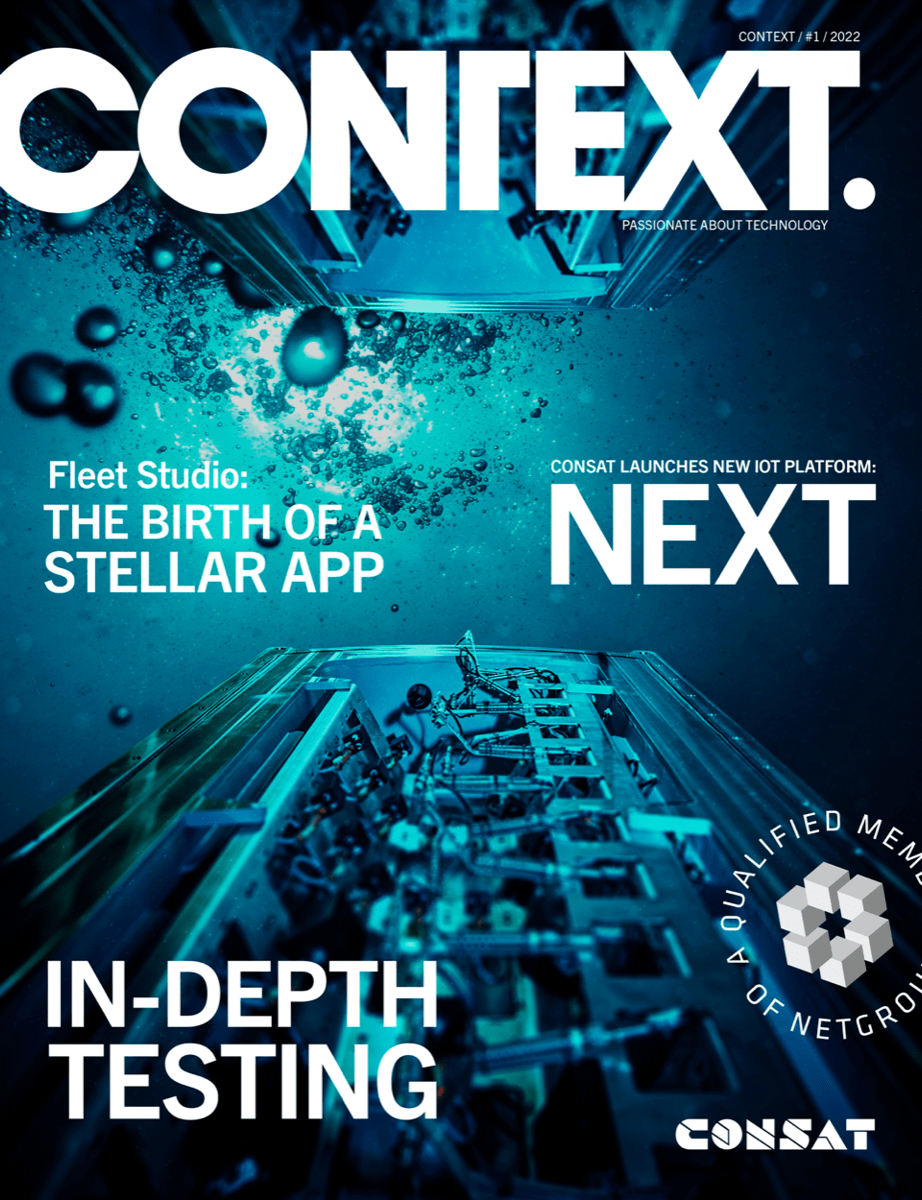 About Consat
Consat was started in 1986 and is today one of Sweden's leading, privately owned engineering houses. The company group is constantly growing on its own, in step with an increasing demand for our services and products.
We are organized within the subsidiaries Consat Engineering AB which carries out projects and provides services in product and production development as well as systems and software development, Consat Telematics AB which develops and provides ITS systems for public transport, Consat Data AB which works with network and system maintenance and Consat Sustainable Energy Systems AB, which carries out energy efficiency projects in commercial properties, Consat Innovation Partner, which helps our existing and new customers with new types of collaborations and not least with new types of product offerings and innovations.
We work long-term and in a close relationship with our customers, either on site with them or in one of our offices. The focus of our work is always on customer value.
consat.com
Employees: 200
Founded in 1986
Turnover: 38 M€