Welcome to our career site
Is Consat your dream workplace?
Consat strives to be the workplace you long to return to from vacation, where the atmosphere is friendly and inclusive, where the environment is relaxed and conducive to creative thinking. In such an environment, the best ideas are born.

Consat works with cutting-edge technology in many different areas, from Life Science to high-tech robots and advanced software, as well as in IT.

Our employees form the foundation of the business and their collective competence is Consat's strength and the very essence of our good and long-term relationships with customers and partners.

Consat is a workplace that is run in a spirit of entrepreneurship and we work actively to strengthen the community, include everyone and increase well-being. Our employees come from different backgrounds, but the passion for technology and innovations is a common denominator that promotes collaboration and creates meetings between colleagues, resulting in a dynamic workplace and making work feel meaningful and stimulating.


Welcome to us!
Hear from our people!
During a working day, I get to use both my creative and my theoretical sides, first I draw a concept and then I make calculations and draw models in CAD environments. One of my favorite tasks at work is getting to assemble what I've drawn, this is one of the most important steps in being able to produce better designs.

Oscar Nilsson

Development Engineer

You can influence the direction of your career yourself, if you want to specialize in one thing, that's fine, but if you want to develop more, you have to be the driving force yourself. If you want to expand, it is important to work on your so-called "soft skills" and develop in communication, leadership, planning, etc. Regardless of which one chooses, specialist or all-knowing, we all have an important role in the organization.

Noor Ameen

Process Engineer
Why work for Consat?
With fun and exciting assignments at the forefront of technology, you will be challenged and develope with us!
The company; Innovative company with tomorrow's technology.
Personal development; Developing projects, internal career opportunities, courses and educations.
Shared success; When things are going well for the company, things are going well for you! We offer staff profit shares that are invested in a personal fund.
The people; Good corporate culture, community, good leadership and mentorship, humane committed colleagues. Social activities organized by our activity group
Benefits; Wellness, the benefit portal Benify, mobile phone, access to office massage, occupational health care, collective agreements.
This is important for us!
Innovation

We always strive to be at the forefront of technology and innovation!

Collaboration

To solve advanced and complex project deliveries, you need to collaborate with customers, partners and suppliers, something that we at Consat are undoubtedly recognized as good at.

Commitment

For more than 30 years, we have been driven by delivering benefits to our customers based on our genuine passion for technology and proactive, committed approaches.

Genuine

We care about our employees and how we treat each other. We believe in the individual and the interaction between people.

Long-term

For us, it is important to create long-term relationships based on a deserved and mutual trust. It also means that we are clear about what we are good at and what we are less good at.

Competence

As long as there are customers with exciting challenges, there will be a need for Consat! We learn from each other every day!
Workplace & culture
It is the staff that makes the brand Consat. We share values and work to ensure that our staff feel trust, security, pride and joy.
We all have a solid great interest in technology and value competent employees.
Our business goals are achieved through trust, good colleagues, collective agreements and benefits.
Consat is one of the handful of Swedish companies that, twelve years in a row, has been named one of the hundred most interesting career companies in Sweden! In 2019, we were selected by students in the western part of Sweden as the top three among the career companies and at the Universum Awards 2020, Consat was selected as the employer company of the year!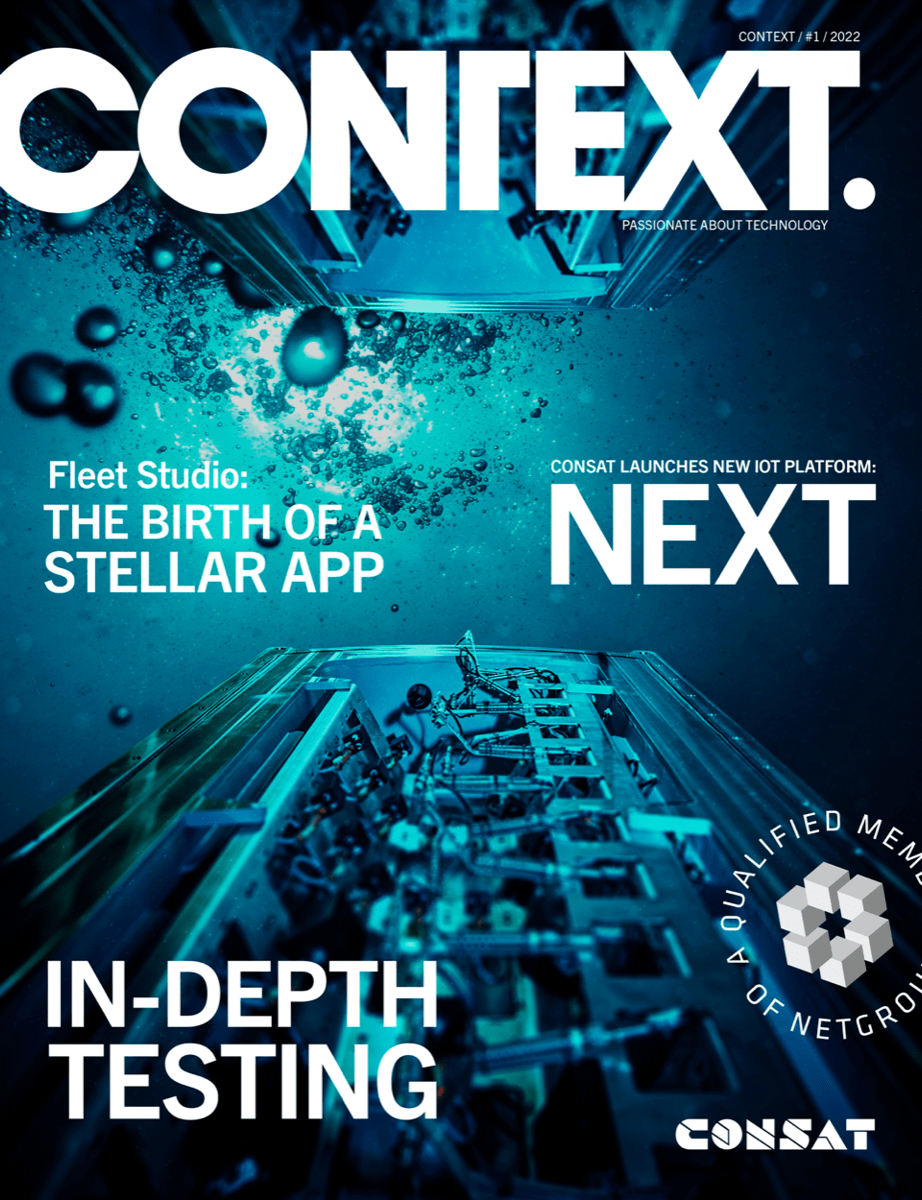 About Consat
Consat was started in 1986 and is today one of Sweden's leading, privately owned engineering houses. The company group is constantly growing on its own, in step with an increasing demand for our services and products.
We are organized within the subsidiaries Consat Engineering AB which carries out projects and provides services in product and production development as well as systems and software development, Consat Telematics AB which develops and provides ITS systems for public transport, Consat Data AB which works with network and system maintenance and Consat Sustainable Energy Systems AB, which carries out energy efficiency projects in commercial properties, Consat Innovation Partner, which helps our existing and new customers with new types of collaborations and not least with new types of product offerings and innovations.
We work long-term and in a close relationship with our customers, either on site with them or in one of our offices. The focus of our work is always on customer value.
consat.com
Employees: 220
Founded in 1986
Turnover: 42 M€